How to handle tests and prepare best for a recruitment process with GN Group
---
Date and time
Thursday 24. March 2022 at 15:00 to 17:00
Registration Deadline
Thursday 24. March 2022 at 15:00
Location
Copenhagen Business School (SP213), Solbjerg Plads 3, 2000 Frederiksberg Copenhagen Business School (SP213)
Solbjerg Plads 3
2000 Frederiksberg
How to handle tests and prepare best for a recruitment process with GN Group
---
How to handle tests and prepare best for a recruitment process with GN Group
Learn how to prepare for a recruitment process where tests are involved. During the workshop, we will cover questions such as:
What are the most common tests I will meet during a recruitment?
How do I prepare best for an interview and test feedback?
How to ace the interview and do's and don'ts.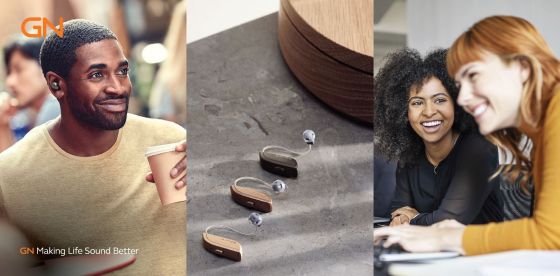 To make the workshop interactive and to give you a unique insight to what you can expect when initiating a recruitment process, we will bring cases from both HR and the business.
It is our aim to help you stand stronger and better prepared for your future career search, whether it is for a student position or an entry level position. When leaving this workshop, you will have a deeper insight into how test tools can be used in a recruitment process and how you can practice standing out.
We will hand out some cool GN merchandise gifts for all participants – so don't miss out on the workshop.
Come meet some of our GN ambassadors
Helene Risager from GN Group – one of our Senior Talent Attraction Partners in GN Group.
Two of our global GN Graduates: Nick Perry, Marketing Graduate and Louise Kragh, former Finance Graduate.
We look forward to seeing you!
Organizer Contact Information
Copenhagen Business School (Careers)
Phone: +45 3815 3815
careers@cbs.dk
Organizer Contact Information
Copenhagen Business School (Careers)
Phone: +45 3815 3815
careers@cbs.dk